When:
August 1, 2019 – August 31, 2019
all-day
2019-08-01T00:00:00-05:00
2019-09-01T00:00:00-05:00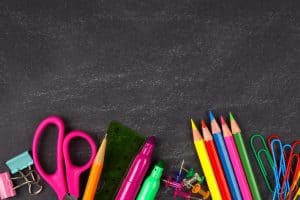 August Mission:  School Kits! School Kits! School Kits!
It's that time of the year again! Women of the ELCA members are putting together school kits and we need your help!  You are welcome to bring any or all of the following items for completed kits:
1 pair scissors
1 30 centimeter (12") ruler
1 pencil sharpener
1  2 1/2" eraser
12 or 24 count box of crayons
6 unsharpened pencils
6 black or blue ink pens
4 70 count spiral notebooks (wide or college ruled)
Cash donations are also greatly appreciated and may be given to Gloria Sharp or Karen Brockmeyer.  Thank you for shining the Light of Jesus this coming school year!