When:
November 26, 2023 @ 10:30 am
2023-11-26T10:30:00-06:00
2023-11-26T10:45:00-06:00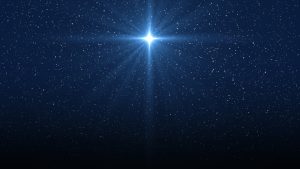 Our Savior's will provide a Star Trip: Our Faith Awakens program for children ages 2 through 12, focusing on John 1:5, "The light shines in the darkness, and the darkness has not overcome it." Come to as many of the events as you can! Our trips will include:
November 26 at 10:30 AM: Long, Long Ago – We will look at how the prophets foretold of Jesus' birth
December 3 at 10:30 AM: Our Only Hope – We discover that our hope is found in Jesus
December 10 at 10:30 AM: The Dark Side – We learn that dark forces plotted against Jesus
December 17 at 10:30 AM: May the Lord be With You – We will see that Jesus is God's gift to us
December 24 at 7:00 PM: Celebrate the birth of Jesus at our 7:00 worship service
December 30 at 9:30 AM: Twinkle and the Bethlehem Star – Hear the Christmas story through the eyes of Twinkle the Star. Our morning will also include music, crafts, and more! We will close our morning with a meal.
Please register your child(ren) for the Twinkle and the Bethlehem Star event below, so we ensure enough craft supplies and food.