When:
January 1, 2020 – January 31, 2020
all-day
2020-01-01T00:00:00-06:00
2020-02-01T00:00:00-06:00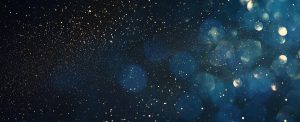 Each month we lift up a different aspect of our congregational mission effort.  In January we lift up how we reach out in love to those who have less than us, from local to global.
We support the following ministries.  If one looks interesting to you, check it out.  If you'd like to learn more, contact our outreach director, Marjorie Beenders at
outreach@reachingoutinlove.org
.
Locally: Samaritan Center for basic needs of life; Habitat for Humanity (talk to Wayne Sharp if you want to offer your labor) for quality affordable housing; RACS for support of women and children in crisis; Pregnancy Help Center for people struggling with concerns of pregnancy;  Salvation Army to address homelessness (contact Kate Kirchhoff if you'd like to help serve a monthly meal); HALO addressing homeless children.  We also have a Good Samaritan team which works with the needs of individuals, especially in our own congregation.
Globally: Lutheran Disaster Response which provides assistance to address disasters (including $10,000 for our tornado impact); ELCA Global Hunger which provides resources and training for increased self-sustaining lives; Support through our giving to the ELCA for Lutheran Churches in our sister synods of Papua New Guinea and Russia.