When:
October 9, 2020 – November 2, 2020
all-day
2020-10-09T00:00:00-05:00
2020-11-03T00:00:00-06:00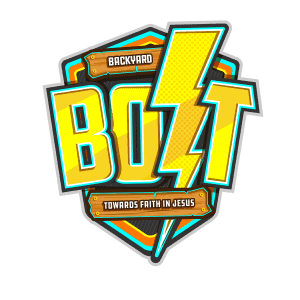 Access October 9- November 2
This year's HolyWeen event will be taking place online. Throughout BOLT there will be stories, games, crafts and music that teach children what it means to listen to, focus on, and follow Jesus. There are three sessions – so it is designed to do over multiple days.  Families are encouraged to participate together – and invite family and friends to join you as you are comfortable! You do need to REGISTER to get the access code and instructions.​ See enrollment form below.
Here's a breakdown of what families will be learning:
Day 1: Parable of the Sower and the Seed​ (Luke 8:4-15)
Big Idea: I can listen to Jesus
Memory Verse: Psalm 119:105
Day 2: Jesus Walks on Water (Matthew 14:22-36)
Big Idea: I can focus on Jesus
Memory Verse: Proverbs 3:5
Day 3: Jesus Chooses His Disciples (Luke 5:1-11, 27-32)
Big Idea: I can follow Jesus
Memory Verse: Romans 8:39
​