When:
December 1, 2017 – December 31, 2017
all-day
2017-12-01T00:00:00-06:00
2018-01-01T00:00:00-06:00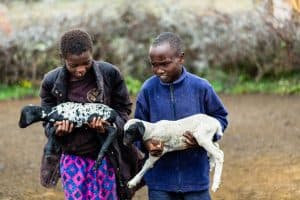 For our December mission, the children of Our Savior's encourage you to think about the many millions of people in the world who don't have enough to eat.  One great way to give a gift, either from yourself or in behalf of another, is through the ELCA Good Gifts program.  The ELCA does great work in helping people attain a greater level of sustainability.  Here's what various amounts can purchase for Jesus' "least of these:"  $10 for chicks; $30 for a piglet, water filter, or solar-powered lantern; $75 for farming school; $100 for a pair of goats.  Just go to elca.org/goodgifts to learn more.